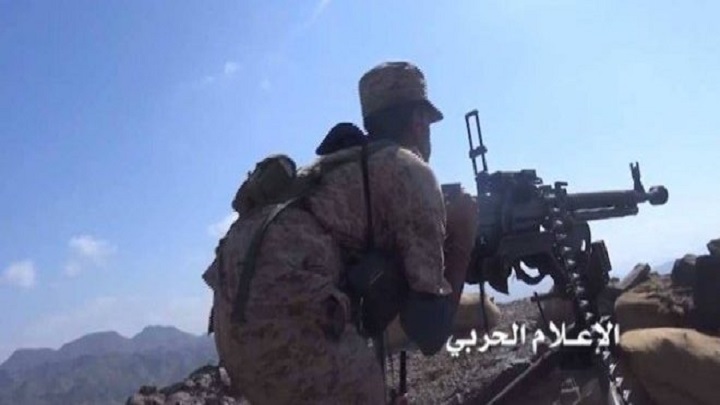 At Least 10 Saudi Mercenaries Killed and Injured in Taiz
Taiz | December 23 | Yamanyoon
At least 10 Saudi mercenaries have been killed and injured today in a repelled attempt to advance in the governorate of Taiz.
The Yemeni army and popular committees successfully foiled a Saudi attempt to make progress on the filed by the mercenaries from three different sides on the outskirts of Taiz city, military source confirmed.
The mercenaries' ranks have been inflicted with heavy losses in lives and materiel during the unsuccessful military operation, killing 10 mercenaries and wounding several others.
Earlier today, one of the Saudi snipers got killed on Sawda'a hill, Al Waziyah district, Taiz governorate.
These military operations function as a response to the constant war crimes committed by the US-backed Saudi coalition against Yemeni civilians since March 26 of 2015.