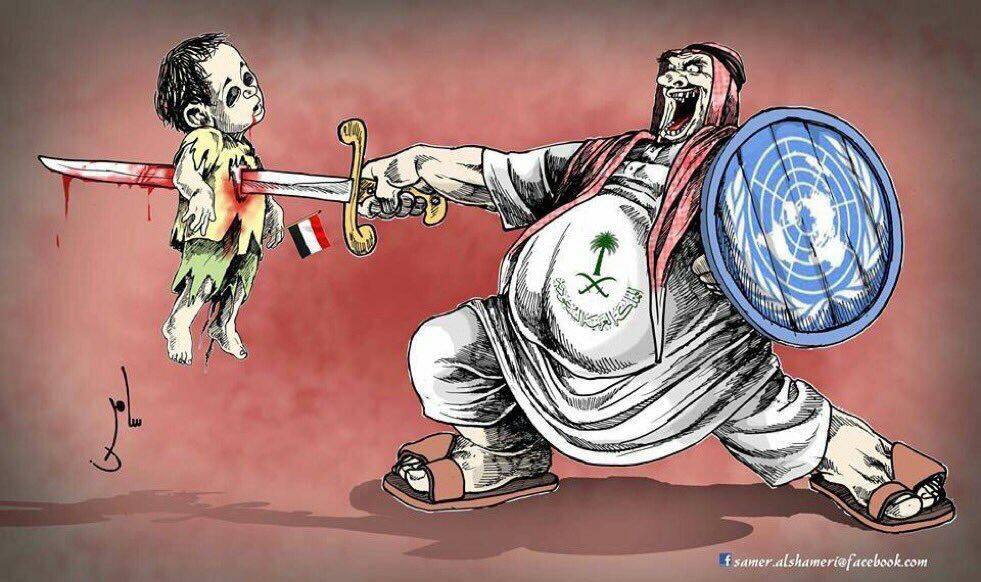 Seven Martyrs of Children and Two Women by Aggression Raids
December24|Yamanyoon
More than 10,900 civilians killed by US- Saudi airstrikes on Yemen during 20 months of the aggression with silent all the world .
In the same context , he fight jets of the aggression launched more than 11 raids in saada province and targeted the property of citizens in different areas .Also, the fight jets waged 3 rids in Al Amri area directorate of Dubab in Taiz.
In addition, the aggression continue targeting the provinces of Yemen and the fighter jets lunched a raid in Ibb province targeted a citizen home led to seven children martyrs and two women . Moreover, the aggression drooped two cluster bomb and launched  11 raids in Neham.
Yemen is bleeding and the world ignore talking about the murderer and the UN silent for all crimes Committed by the warplanes of the aggression.