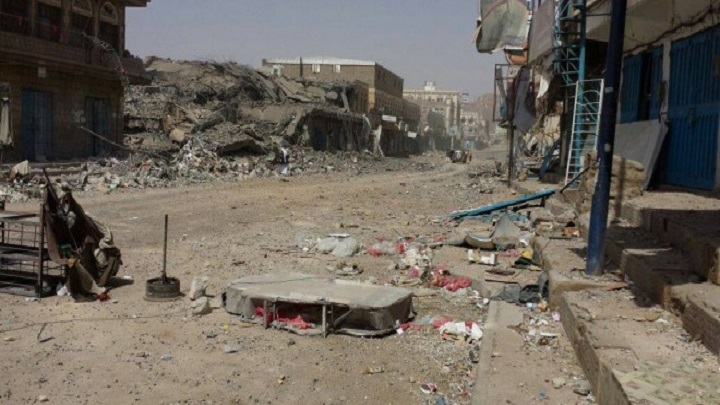 Saudi Missile and Artillery Bombardment Targets Civilian Homes in Saada
Saada | December 25 | Yamanyoon
Saudi missile and artillery bombardment targeted Manbh and Qmr districts in the governorate of Saada.
The Saudi army waged missiles and shells aiming at Al Maqna region and Al Sheikh in Manbh district, as well as different areas in Qmr district located in Saada governorate, security source confirmed.
Civilian homes and properties of citizens have been targeted, resulting in serious damage.
In the same context, fighter jets of the US-backed Saudi coalition launched two raids yesterday on civilian farms in Mahdida region, Baqm district, Saada. As a result, one citizen was killed and farms were damaged.