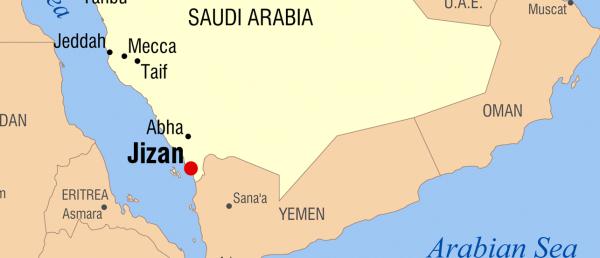 Saudi Sites and Soldiers Targeted in Border Region of Jizan
Jizan | December 25 | Yamanyoon
The Yemeni army and popular committees continue targeting Saudi military sites and soldiers in a number of regions in Jizan.
Yemeni artillery force aimed at Rass Dukhan and a grouping of Saudi soldiers in Al Muntazah site, military source reported.
Saudi mercenaries have also been shelled in the military site of Kariss, source confirmed.
In addition, explosions erupted inside weapon stores belonging to the Saudi army near Al Majaza center west of Qaiss mountain in Jizan.
Moreover, Saudi soldiers were killed yesterday, including officers, and others injured when the Yemeni army and popular committees ambushed two central headquarters of the Saudi forces, which are Al Samna and Afrah in Jizan.