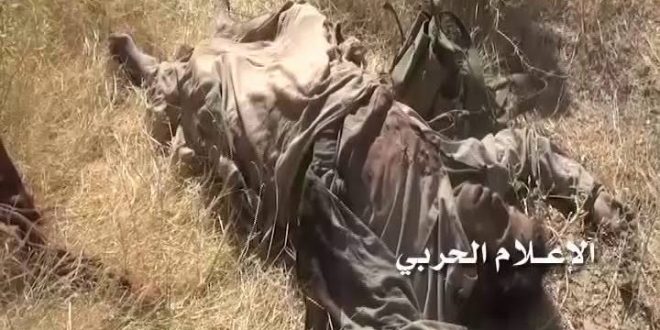 At Least 18 Saudi Mercenaries Killed and Injured in Asylan
December 27 / Yamanyoon
The Yemeni army and popular committees repelled an attempt to advance today by mercenaries of the US-backed Saudi coalition towards Asylan district, Shabwa governorate, resulting in deaths and injuries among the mercenaries' ranks.
Yemeni forces successfully foiled the Saudi attempt from three different sides towards Al Saq and Wahid bn Aqil sites, Asylan district, despite the intense air coverage in support of the mercenaries, military source confirmed.
At least 18 Saudi mercenaries have been killed and dozens wounded, including prominent commanders, in the military operation. Two of the killed mercenaries are the commanders Saleh Mohamed Marjan and Mansour Abdu Rabuh Al Mansouri.
Fighter jets of the coalition waged a series of air raids on Asylan districts and Bayhan in support of the mercenaries' attempt to progress.