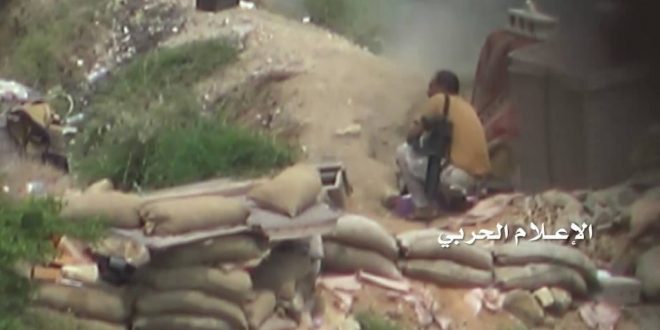 Two Saudi Soldiers Shot in Asir
Asir / December 30 / Yamanyoon
The snipe unit of the Yemeni army and popular committees carried out two different sniping operations in Asir.
Two Saudi soldiers have been successfully shot, one of the them in front of Alab border exit, just a few hours before shooting another in Al Hanjr site's surveillance.
These military operations function as a response to the constant war crimes committed by the US-backed Saudi coalition against Yemeni civilians since March 26 of 2015.