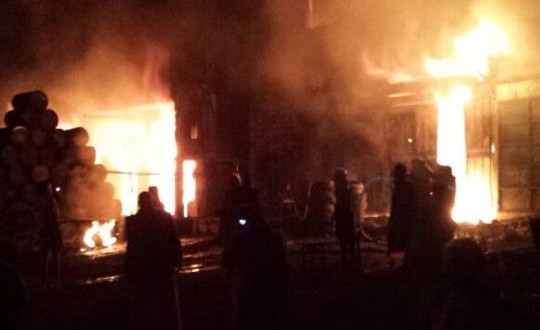 Saudi American Raids Hit Tahama Development Building in Hodeidah
Hodeidah / December 30 / Yamanyoon
Fighter jets of the US-backed Saudi coalition waged a raid yesterday on Tahama Development building in Hodeidah governorate.
Flames reupted at the bombarded building in Al Hawk region, Hodeidah city, resulting in serious damage to the building, security source confirmed.
Ambulances and the civil defense hurried to extinguish the fire, where Saudi warplanes continued hovering intensively on a number of the governorate's districts.