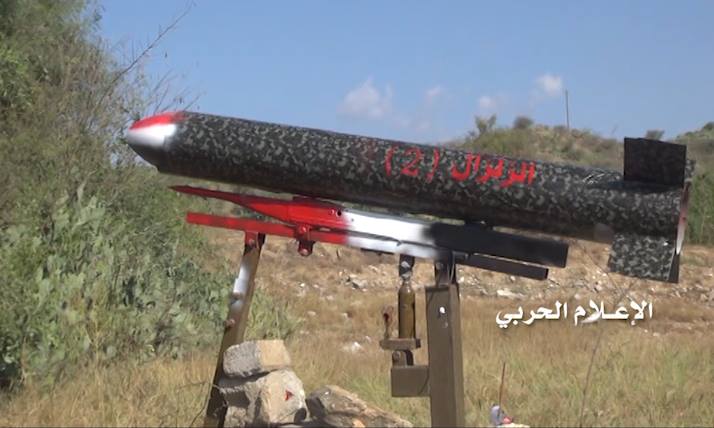 Yemeni Zelzal-II Missile Hits Saudi Mercenaries in Jawf
January 4 / Yamanyoon 
The Yemeni army and popular committees fired a missile of the type Zelzal-II on Saudi-paid mercenaries' gatherings today in Al-Masloub and Khab wa Sha'af districts of Jawf governorate, a military source reported.
The missile attack left dozens of dead and wounded among the mercenaries' ranks, the source added.
Meanwhile, the artillery of the army and popular forces shelled another group of the Saudi mercenaries near Al-Aqaba area in Khab wa Sha'af district, killing a number of them as well as injuring others and destroying an armored vehicle belonging to them.
These military operations function as a response to the constant war crimes committed by the US-backed Saudi coalition against Yemeni civilians since March 26 of 2015.