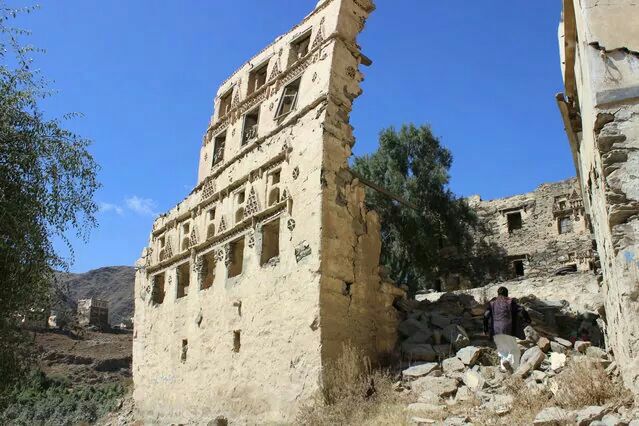 Fighter Jets Waged Several Raids on Yemen
January 5 | Yamanyoon
US _ backed Saudi coalition continue to waging raids on different provinces in Yemen. The aggression targeting civilians property and committed horrible crimes against the Yemeni.
In addition, the aggression targeted Taiz by 4 raids, and waged several raids on Shabwa province targeted Usilan district.
Moreover, fighter jets launched 5
raids on Lahjj province, and targeted Hajja province by several raids. The aggression can't achieve any victories in the battallfronts of border and the other provinces in Yemen , and they try to make victories with thier fighter jets by killing the Yemeni people.