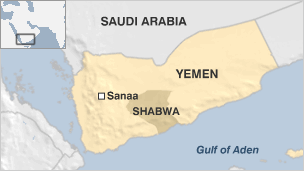 Dead and Wounded Saudi Mercenaries in Shabwa Governorate
Shabwa | January 5 | Yamanyoon
A number of Saudi mercenaries have been killed and others injured on Thursday in a failed attempt to advance towards Al Saq mountain and Al Ramlia hill in Bayhan battlefront.
The Yemeni army and popular committees successfully repelled a Saudi attempt to advance in Bayhan, resulting in killed and wounded mercenaries, military source reported.
In the same context, the missile force launched today morning a Zelzal 2 missile, which is locally made, on the Saudi mercenaries in Al Saq region located in Shabwa governorate.
These military operations function as a response to the constant war crimes committed by the US-backed Saudi coalition against Yemeni civilians since March 26 of 2015.