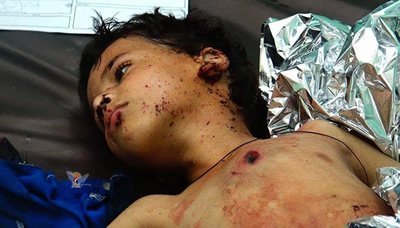 Death Toll From Saudi American Airstrikes Rise to 12 Civilians
January 7 / Yamanyoon 
Death toll from overnight Saudi American air strikes on the outskirts of the capital Sana'a rose to 12 civilians, a security source reported on Saturday.
The air strikes targeted a school and a mosque in Bani Yousuf village of Al-Haimah al-Kharijyah district, west of the capital late on Friday.
Among the killed were three rescuers.