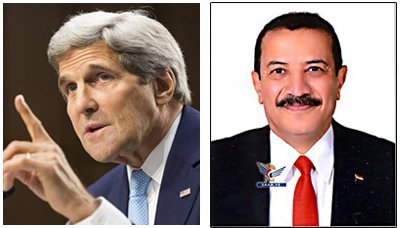 January 7 / Yamanyoon 
Minister of Foreign Affairs, Hisham Sharaf Abdullah, affirmed that incidents of violence, extremism and terrorism do not differentiate between one country and another, as those incidents pose threat to international peace and security, urging the international community to stand and combat terrorism.
"What is going on in the United States of violence caused by extremist ideologies is the same thing happening in Yemen, as there were countries and known groups in the region stand behind terrorism, financing it and spreading its thoughts," minister Sharaf said in a letter he sent on Saturday to his US counterpart, John Kerry.
Sharaf called the US and the international community to work together to eliminate the terrorist incidents that hinder development in the world.
In the letter, Sharaf also offered condolences to Kerry and the US people over Friday shooting at Florida Fort Lauderdale airport.