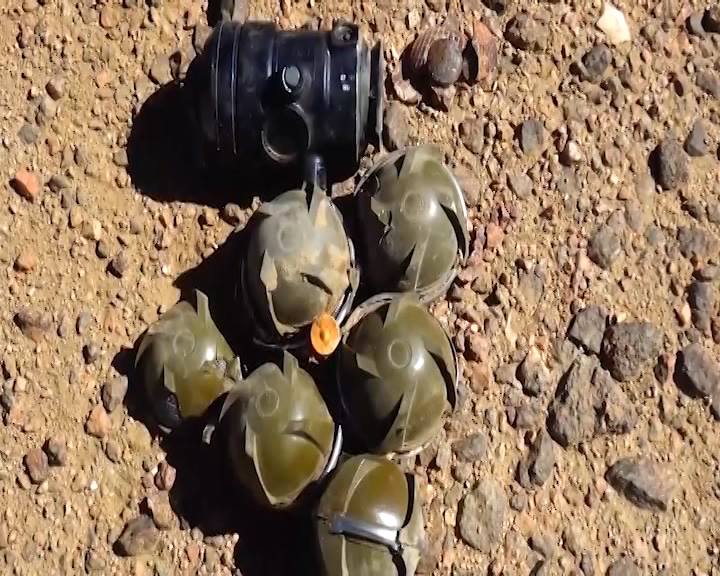 US _ Backed Saudi Coalition Dropped Cluster Bombs in Saada
January 8 | Yamanyoon
Warplanes of the Saudi American aggression dropped a number of cluster bombs internationally banned on a number of areas of Yemen.
warplanes of the aggression dropped two cluster bombs in Kalab Valley directorate of Al Thahir in Saada province, and launched five raids one of them were cluster bomb at Al-Sheikh area directorate of Munabiah.
In the same context ,aggression targeted cluster bombs on Shada directorate in Saada . In Taiz, the warplanes of the aggression launched 5 raids on Dubab and Al Amam camp . The raids kill dozen of citizens.
Also , the fighter jets waged several raids in Marib province and targeted Sirwah directorate.
Yemen is bleeding and the world ignore talking about the murderer and the UN silent for all crimes Committed by the warplanes of the aggression.