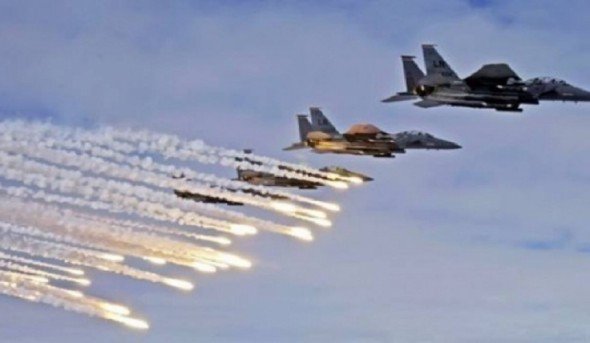 Aggression Launching Series of Raids on the Provinces of Taiz and Marib
January 17 | Yamanyoon
Warplanes of the  US-Saudi aggression launched series of raids on the provinces of Taiz, Marib.
A local source said , the warplanes launched three raids and  targeted Al Jadid area the directorate of Mokha western province of Taiz.
In Marib , aggression warplanes waged raids on Al Makdara area directorate of Serwah the sources add did not mention any damage or injuries .
Yemen is bleeding and the world ignore talking about the murderer and the UN silent for all crimes Committed by the warplanes of the aggression.