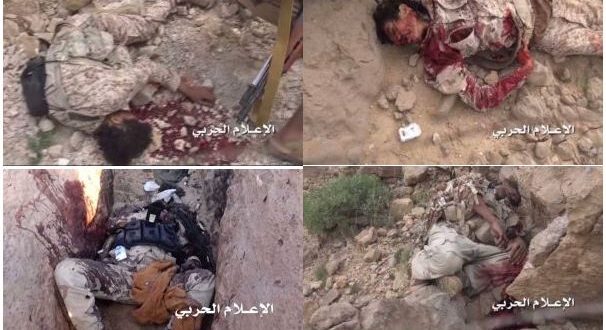 January 18 / Yamanyoon 
The Yemeni army and popular committees repelled a major attempt to advance yesterday by Saudi mercenaries towards Yam mountain series.
Military source reported the death of the mercenary commander, Major General Mohammed Alsodi 310, and the killing of 35 and injury of another 68 Saudi mercenaries during the foiled attempt in Nihm district. The military operation lasted from morning until afternoon.
Saudi mercenary ranks witnessed massive losses, leaving the rest fleeing in masses.
Fighter jets of the Saudi American aggression waged more than 50 raids on Yam mountains to back up its mercenaries, source confirmed.