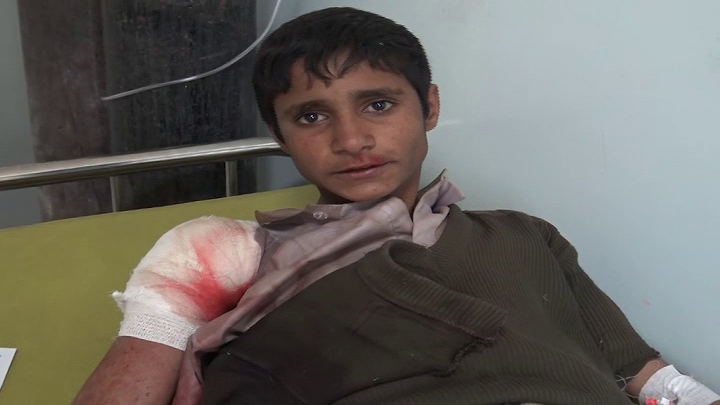 Saudi American Cluster Bombs Kill a Citizen, Injure Another 5 in Nihm
January 20 / Yamanyoon 
The Saudi American aggression dropped international banned cluster bombs on civilian homes in Dabwa village, Nihm district.
A woman has been killed and another five are now suffering injuries, medical source reported.
Three of the wounded are children and one is an elderly woman, which have been transferred to a hospital for treatment, source confirmed.
US-backed Saudi warplanes continue targeting Yemeni civilians using cluster bombs under the silence of the international community and humanitarian organizations.