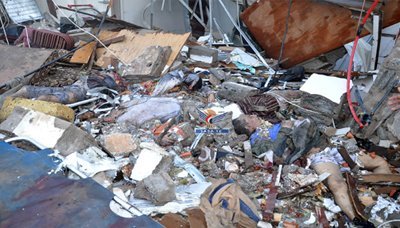 Victims of Saudi Massacre in Baqem Rise to 5 Martyrs
January 21 / Yamanyoon 
The death toll of the US-backed Saudi massacre in Al-Mughram area of Baqem district, Sa'ada governorate, rose to five martyrs, a security official reported on Saturday.
The Saudi aggression fighter jets waged two strikes on a house in Baqem district, leading to the killing of five citizens, including two children and a women, official said.
The official condemned the constant bombardment by the Saudi American aggression, targeting citizens' homes and committing heinous massacres against Yemeni people under a shameful international complicity.