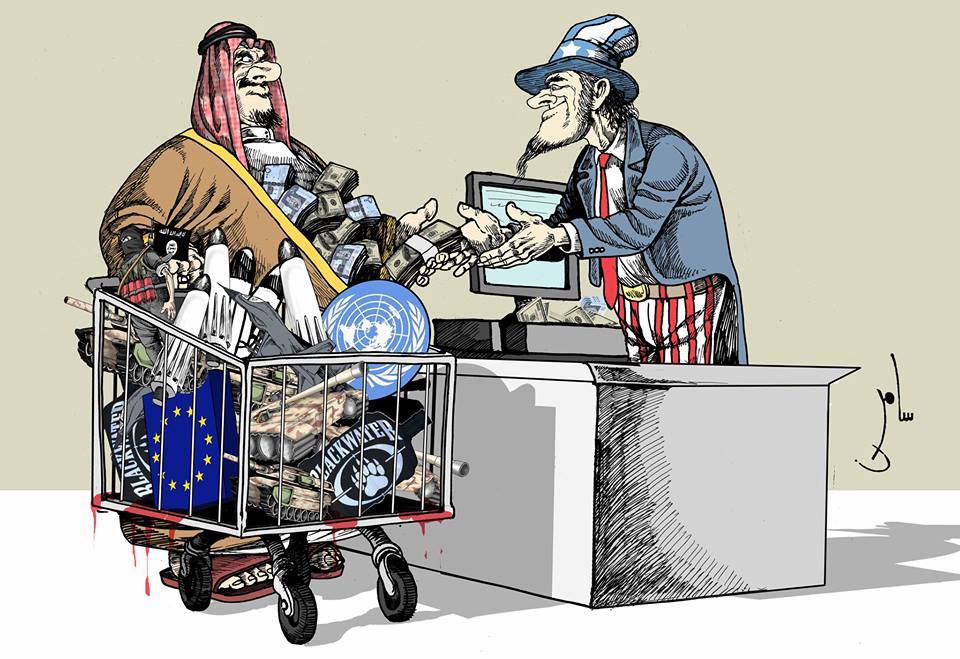 Warplanes of the Brutal Aggression Launched at Least 60 Raids in Taiz
January 29 | Yamanyoon
Aggression warplanes launched several raids in the province of Yemen and committed crimes against the citizens .
In Sana'a , the warplanes of the aggression launched 2 raids in Safan district and targeted bridge , and in Al Hodidah the warplanes waged 4 raids on Al Salif area and the raids cause 4 martyrs and dozens of wounded .
In Saadah , the warplanes of the aggression launched 8 raids in the different areas of the province.
In Taiz , the warplanes of the brutal aggression launched at least 60 raids in different areas in the province , where the warplanes waged 50 raids in Mokah district , and destroyed two bridges in Arfan district . The raids cause 4 wounded of citizens .
In Al hodidah , the fighters jets if the aggression waged 9 raids and cause wounded and dead from the citizens , and in Marib province the fighters jets launched at least 7 raids in Serwah district .
The aggression warplanes waged several raids different province of Yemen , and committed several crimes with Silence of the United Nations and all the world .