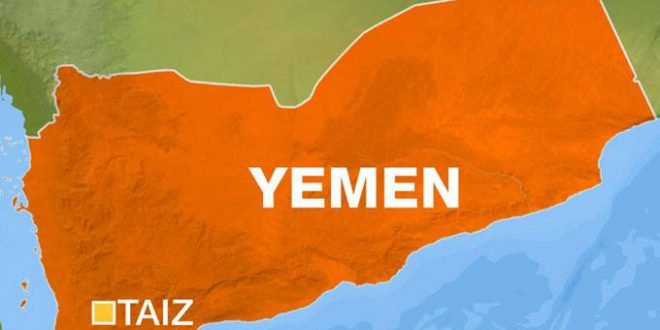 Saudi Mercenaries Killed in Taiz
January 31 / Yamanyoon 
The artillery of the Yemeni army and popular forces hit groups of US-Saudi-paid mercenaries in Taiz governorate overnight, a military official told Yamanyoon on Monday.
The artillery hit Al-Tashraifat military camp in Salah valley area, killing and wounding dozens of the mercenaries.
These military operations function as a response to war crimes committed by the Saudi American aggression against Yemeni civilians since March 26th of 2015.