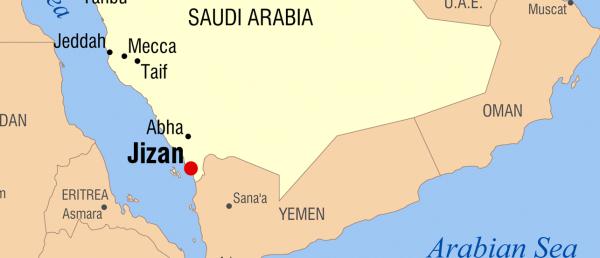 Yemeni Forces Ambush Al-Maqran Saudi Site in Jizan
February 1 / Yamanyoon 
 Specialized units of the Yemeni army and popular forces ambushed on Wednesday Al-Maqran Saudi military site in Jizan region, a military official told Yamanyoon.
The army and popular forces attacked the site which caused the killing and injuring of a number of Saudi hostile soldiers.
Five Saudi military vehicles were destroyed, offical confirmed. 
In addition, the army and popular forces bombed a weapons store.
Meanwhile, a sniper unit of the Yemeni forces shot dead two Saudi soldiers at Al-Kars site.
The army and popular forces targeted Saudi gatherings and their materiel at Al-Sudaneyah and Zabeed site, causing heavy losses among their ranks.