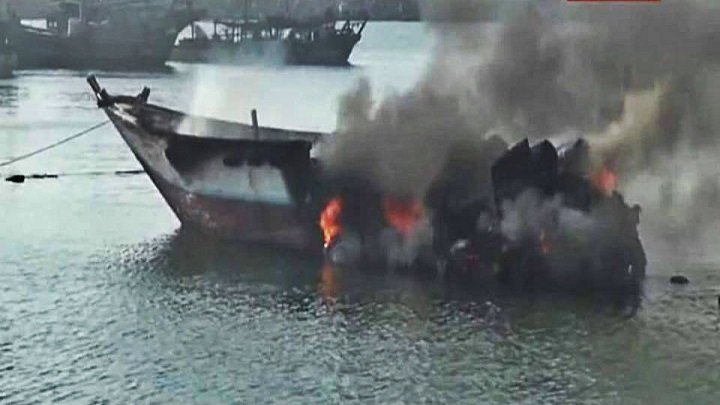 Saudi American Raids Kill a Fisherman in Hodeidah
Hodeidah | February 12 | Yamanyoon
A fisherman has been killed on Sunday in a brutal raid that targeted Al Arj coast yesterday in Salif region, Hodeidah governorate.
Fighter jets of the Saudi American aggression also waged two raids on the fishermen's hangers in Nakila region, Duraihmi district, Hodeidah.
The aggression's warplanes also bombarded Tehama agricultural development building using four barbaric raids.
The Saudi American aggression intentionally targets fishermen, their boats and their livelihood along the west coast, in a way to cover up for the military failure in coastal battlefields.