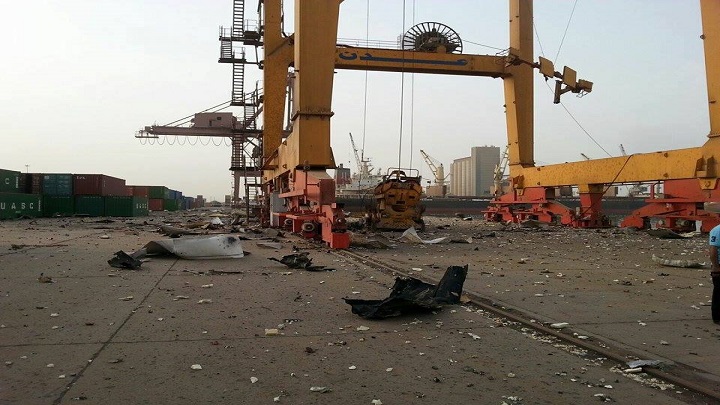 UN Launches a Warning on the Bombardment of Hodeidah Port
Agencies | February 12 | Yamanyoon
The United Nations launched on Sunday a warning to the US-Saudi coalition of the ongoing siege on Hodeidah port and the intensive air bombardment, which would hinder humanitarian operations for the entry of vital supplies of food and fuel.
The United Nations High Commissioner for Human Rights, Prince Zeid Ra'ad Al-Hussein, said in a statement, "Civilians were trapped and targeted during Mocha's fighting, there is fear that the same situation will occur again. Aerial bombardment is tremendously escalating."
"Possible war crimes have been committed repeatedly since the beginning of the Saudi air campaign on Yemen for nearly "two years, he added.
The UN had warned that about 12 million people in Yemen; half of the Yemeni population, are facing the danger of starvation, confirming that the situation is deteriorating.
Moreover, the UN appealed for $2.1 billion to provide food and other necessary materials to save the lives of those in danger.
The United Nations Humanitarian Coordinator in Yemen, Jimmy Mkjoldirik, said that the destruction of five cranes in Hodeidah port by the Saudi coalition led to the congestion of dozens of ships off the port.
"We are trying to bring in four new mobile cranes to support the port of Hodeidah and try to alleviate the overcrowding there.", he said.
The Saudi American aggression deliberately targeted Yemeni ports, dozens of roads and bridges linking governorates even though it has imposed a blockade over marine and air transportation.