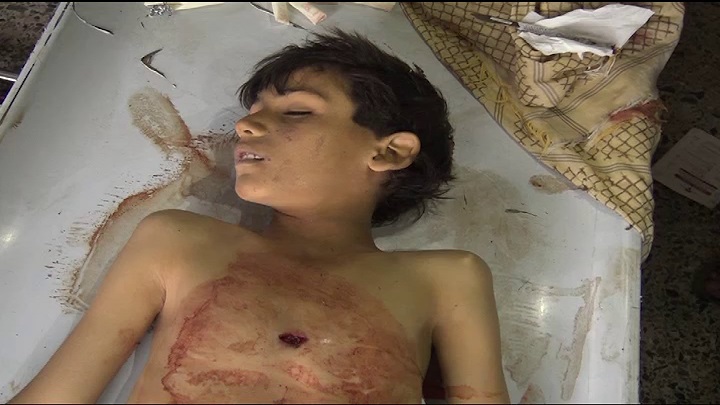 Saudi Remnants Kill a Child in Kasma Village, Sana'a
Sana'a / February 13 / Yamanyoon
A child has been killed on Monday named Shehab Hussein Al Maqrabi by remnants left by the bombardment of the Saudi American aggression on Kasma village, Bani Matar district, Sana'a governorate.
The innocent kid was a shipherd and was taking care of his sheep when the people of the village heard an explosion that led to the death of the eleven year old immediately, local source reported.
The Saudi American aggression has been waging several raids on the district in the past few days, resulting in civilian deaths and injuries.