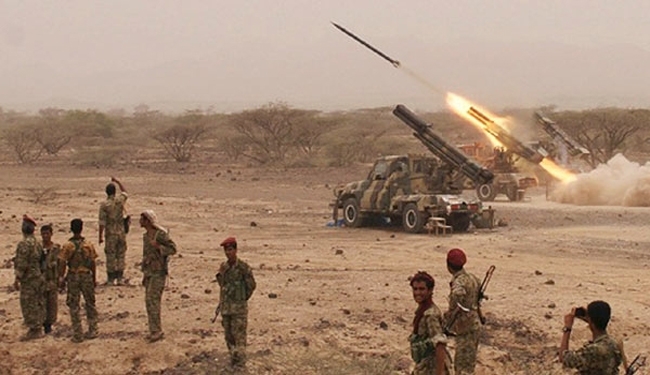 Army and Popular Committees killing a number of Mercenaries in Taiz and Midi
February 14 | Yamanyoon
The army and popular committees achieve many victories in the battlefronts of Taiz and the other provinces in Yemen .
In Taiz , the army and popular committees launched several of shells and aimed at groupings of mercenaries in Al Iamam camp in Dubab district . Also, the army artillery targeted gatherings of aggression  mercenaries and killed number of them .
In Mokah district of Taiz , the army and popular committees targeted groupings of  mercenaries and killed 7 of them and wounded others .
In Midi , the  artillery targeted gatherings of  hypocrites northeast MidI desert , and  in Marib destroyed  Emirati  armored military belonging to the hypocrites and the dead the crew in the area of Al Makdarh .
These military operations function as a response to the constant war crimes committed by the US-backed Saudi coalition against Yemeni civilians since March 26 of 2015.