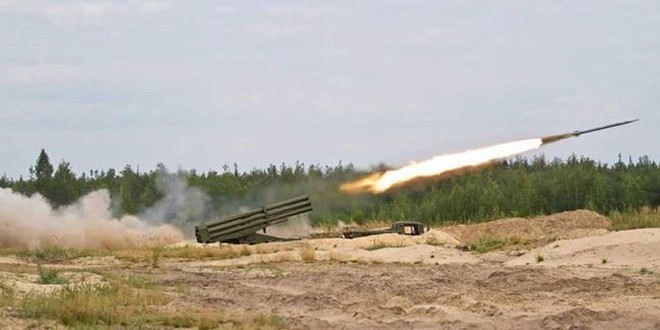 Army and Popular Committees Killed 20 of the mercenaries aggression in western Yemen
February 14 | Yamanyoon
Nearly two dozen people have been killed in overnight clashes between fighters from the Yemeni Houthi Ansarullah movement and militiamen loyal to resigned president Abd Rabbuh Mansur Hadi in the country's strategic western province of Hudaydah, military and medical officials say.
The officials, speaking on condition of anonymity, said on Monday that skirmishes in the Red Sea port cities of Midi and Mukha have claimed the lives of 14 Ansarullah fighters.
Pro-Hadi militia forces, backed by the Saudi air force, began a major offensive on January 7 to recapture Mukha, which overlooks the strategic Bab el-Mandeb Strait connecting the Red Sea to the Gulf of Aden, from Ansarullah fighters. Tens of people from both sides have been killed so far in the ongoing clashes.
Meanwhile, Yemeni soldiers, backed by fighters from Popular Committees, have shot dead a Saudi trooper in the kingdom's southwestern border region of Jizan as the Riyadh regime pushes ahead with its aerial bombardment campaign against its crisis-hit southern neighbor.
Yemeni forces shot and killed the Saudi trooper in Soudah military base of al-Khoubah district on Monday afternoon, Arabic-language al-Masirah television network reported.
Suorce |presstv