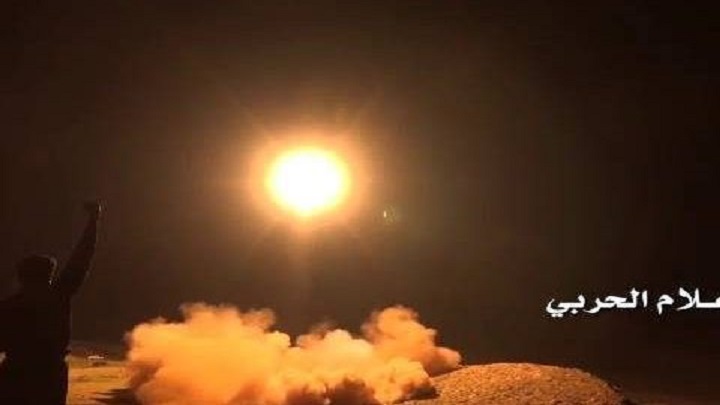 Yemeni Missile Force Hits Abha Regional Airport in Asir
Asir | 15 February | Yamanyoon
The missile force of the Yemeni army and popular committees launched on Wednesday a ballistic missile on Abha Regional Airport in Asir.
The ballistic missile hit its target with high accuracy, mlitary source confirmed.
In the same context, the missile force launched on the 6th of this month a ballistic rocket of the type Burkan 2 aiming at a Saudi military base in Al Mazahmya region, western Saudi capital city.
The operation of targeting Abha Regional Airport took place after the US-backed Saudi aggression committed a massacre against a women's funeral procession earlier today.