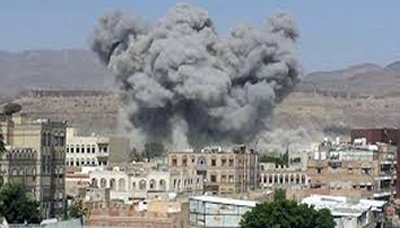 Hostile Saudi Warplanes Launch 5 Strikes on Capital
February 21 / Yamanyoon
Fighter jets of the US-Saudi aggression launched five strikes on Ma'en district of the capital Sana'a , an official told Yamanyoon on Tuesday.
The warplanes hit the Aviation Faculty five times, causing heavy damage to nearby citizens' houses and public properties, as well as the faculty, the official added.
Moreover, the fighter jets continued hovering intensely over residential areas.