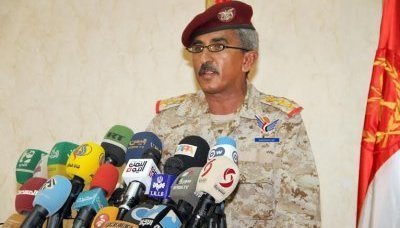 Rocketry Forces Develop Defense and Striking Tactics: Army Spokesman
February 22 / Yamanyoon
Yemeni army spokesman, Sharaf Luqman, said on Wednesday that the Rocketry Forces have developed defense and striking capacities, promising to reveal more surprises to US-backed Saudi aggression and its paid mercenaries.
Luqman said the ballistic missile fired by the Rocketry Forces on gatherings of US-Saudi aggression troops and their mercenaries earlier today at Bab Al-Mandab has killed scores, including top mercenary commanders, and injured many others.
Luqman reaffirmed that the heroes of the army and popular forces own the leading initiative and control the military operations along the Red Sea coasts.