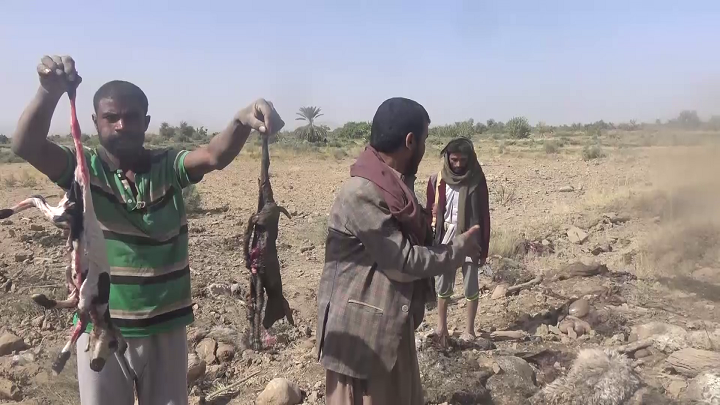 Saudi American Raid Targets Sheep and Cattle of Al-Awlah Region
Jawf / February 26 / Yamanyoon
Warplanes of the Saudi American aggression targeted on Sunday sheep and cattle owned by a citizen in Jawf governorate, resulting in large material damage.
The hostile raid targeted the citizen's cattle in Al-Awla region, Al Matmah district, killing more than 50 of livestock, local source reported.
The barbaric aggression has been targeting civilians and anything that relates to their daily lives amid an international silence.