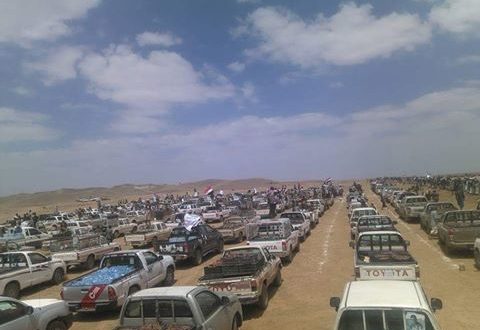 Bani Matar Region Provides Nutritional Support for the Battlefield
February 26 / Yamanyoon
People, sheikhs and dignitaries of Bani Matar in Sana'a governorate praised the victories achieved by the Yemeni army and popular forces in various battlefields, defending their homeland against the Saudi American aggression.
They have provided a food convoy in support of Yemeni forces in the fields of resistanc, local source reports.
Citizens of Bani Matar stressed that this convoy containing different nutritional supplies will not be the last, confirming their steadfastness and support until the end of aggression on Yemen.