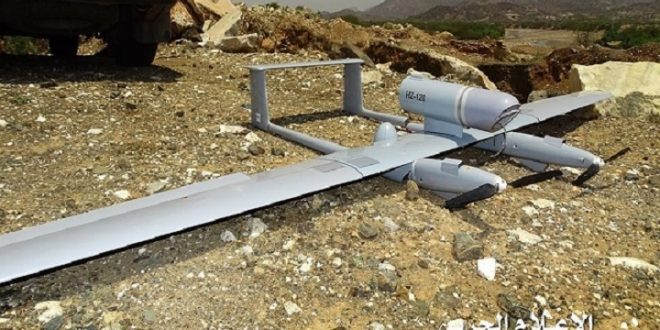 Yemeni Air Defense Shoot Down Two Saudi Reconnaissance Drones
February 27 / Yamanyoon
Yemeni air defenses shot down on Sunday two reconnaissance drones belonging to the US-backed Saudi aggression in Jawf and Jizan governorates.
The first hostile drone was dropped in Al-Aqba in Khab wa Shaf district, Jawf governorate.
On the other hand, Yemeni air defenses shot down the second drone in Fareedah military site, Jizan, a military source confirmed.
According to Yemeni military media, the operation of shooting down the drones has been successfully documented.
This takes place after shooting down a Jordanian F-16 in Najran's desert participating in the aggression on Yemen.