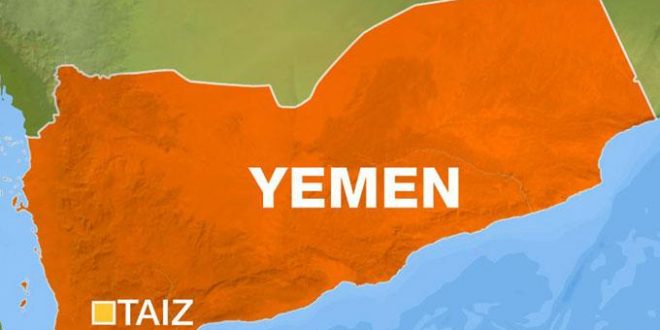 Several Saudi-Paid Mercenaries Killed in Taiz
February 28 / Yamanyoon
Dozens of Saudi-paid mercenaries have been killed and others injured in Taiz governorate, a military official told Yamanyoon on Tuesday.
The missile force of the Yemeni army and popular forces fired Katyusha rockets on a gathering of the mercenaries southern Dhubab, a military source reported.
Meanwhile, other scores of mercenaries were killed or wounded when the national forces repulsed their attempt to advance supported by heavy military air coverage toward Alnar mountain.
The operation also resulted in the destruction of four military vehicles carrying machine guns belonging to the hostile mercenaries.