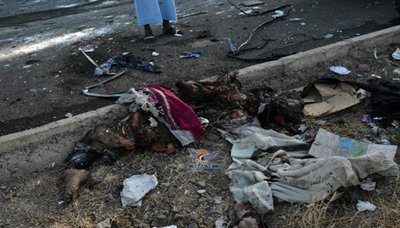 Four Citizens Killed in US-Saudi Air Strikes on Amran
March 4 / Yamanyoon
Four people have been martyred and six got seriously injured when US-backed Saudi warplanes waged two strikes on Amran governorate, a local official told Yamanyoon on Saturday.
The strikes hit a stone crusher on Al-Marhah mountain, killing four citizens and wounding six others, the official added.
The official denounced the constant heinous crimes committed by the US-backed Saudi aggression against the Yemeni people for two years amid international silence.