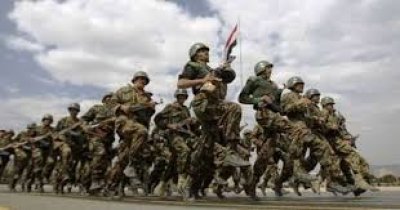 Yemeni Forces Wound 36 Al-Qaida and Daesh Militants
March 5 / Yamanyoon
The Yemeni army and popular forces killed and injured 36 members of Daesh and Al-Qaida organizations in a military operation carried out in southern Al-Bayda governorate overnight, a military official told Yamanyoon on Sunday.
The operation took place during fierce clashes between the army and popular forces against the terrorists and their hideouts in the villages of Hamat Al-Hasm, Lukah, Al-Eshash and Al-Jamri in Al-Kuraishiyah district.
The confrontations resulted in the killing of 17 terrorists and injury of another 19 terrorists.