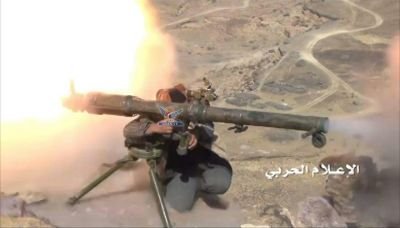 Repel Creep in Niham and killed dozens of Mercenaries
March 13 | Yamanyoon
A military source: refraction creep of hypocrites aggression lasted for hours toward Yam Mount in the Niham parties.
Military Source add that : the mercenaries lost military equipment and casualties in their ranks during creep toward Niham district.
In Al jouf the army and popular committees targeted the mercenaries by number of shells , and killed dozens of them.