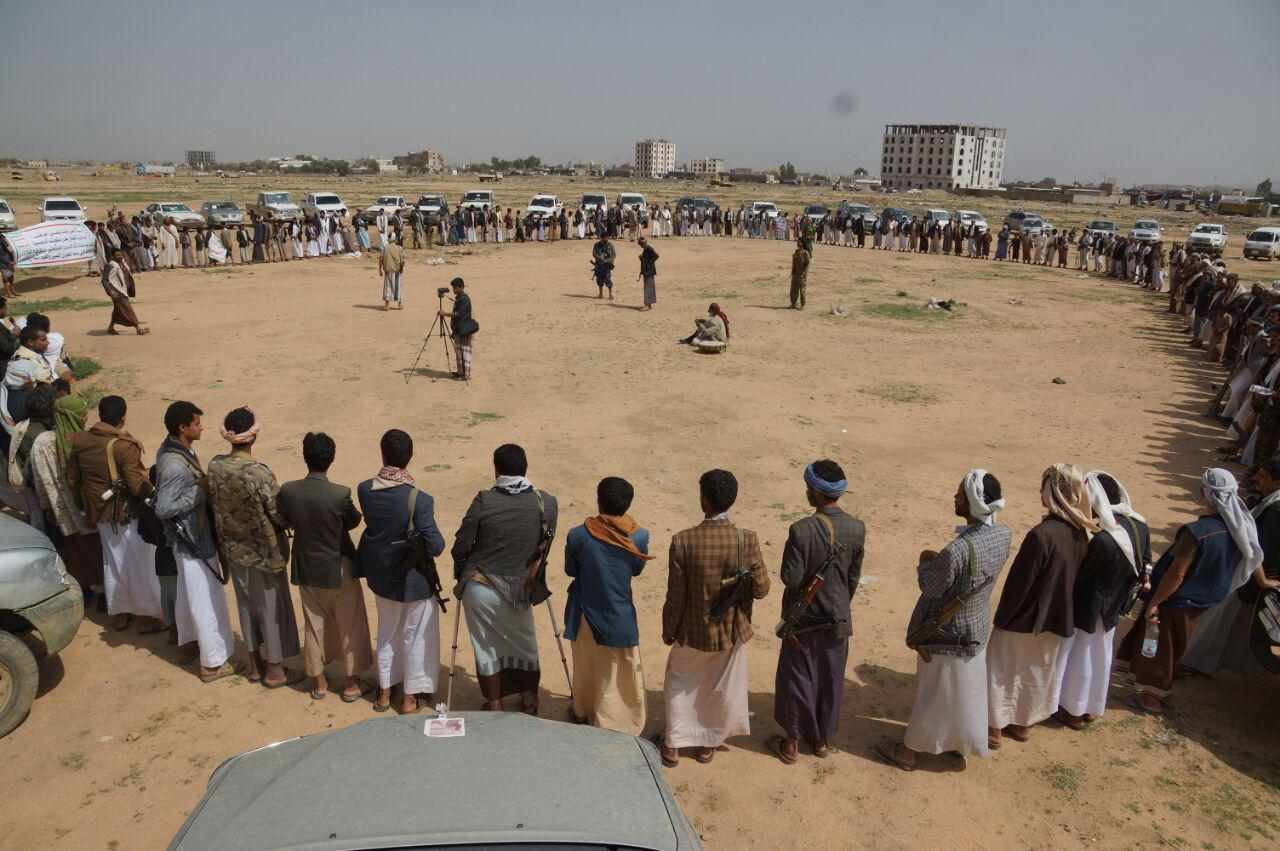 Saada Condemns Saudi Crimes and Supports Yemen's Air Force with Financial Aid
Yamanyoon
On Tuesday, the people of al-Muqash at Suhar district in Saada carried out a tribal protest, condemning the crimes of aggression and supporting the air force with cash in response to the leader of the revolution in Yemen, Sayyid Houthi, to continue aiding the fronts with men and money.
Participants condemned the crimes of the Saudi aggression against civilians in Hodeidah, which targeted the fishermen market and the gate of al-Thwrah hospital, in addition to abducting women in Tahita district.
The protestors declared public mobilization to the fronts to support the army with strong fighters and sending aid convoys.
At the end of the event, the attendees went to donate money in support of the air force and the missile force in order to retaliate against the Saudi-led coalition crimes against the Yemeni people.