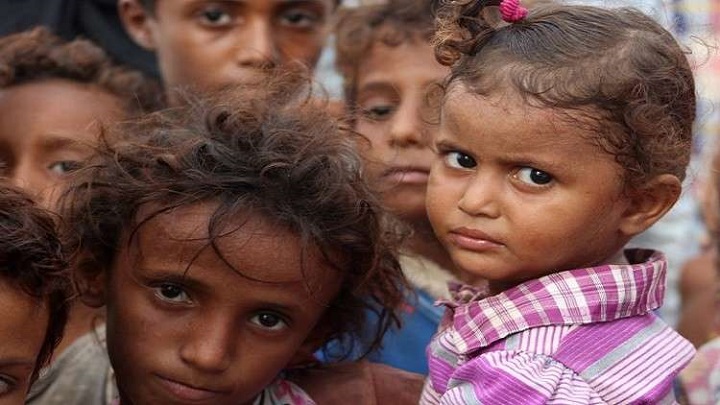 Save the Children: Assaults on Yemen's Hodeidah Risk Famine of 5 Million Children
Yamanyoon
Save the Children organization has warned that starvation threatens an additional 1 million children in Yemen due to high food prices, amid the resumption of an offensive by Hadi government and Arab coalition forces on the coastal city of Hodeidah.
The British humanitarian agency said in a report on Wednesday that the attack on Hodeidah would increase the number of children threatened with starvation in Yemen to 5.2 million children and that "any disruption in food and fuel supplies passing through Hodeidah could cause famine on an unprecedented scale".
The organization warned that any interruption in supplies "could put the lives of hundreds of thousands of children at immediate risk and millions more in famine."
"I visited a hospital in northern Yemen, and the children were so weak they could not carry their bodies because they were exhausted by hunger," the CEO of Save the Children, Helle Thorning-Schmidt said in a report.
"This war threatens to kill an entire generation of Yemeni children who face multiple threats from bombs to hunger to diseases such as cholera," she warned.
On Monday, coalition officials announced the resumption of the campaign towards Hodeidah and its port, about a week after government forces managed to cut off the main road linking Hodeidah to Sana'a, which is considered an important route to supply Houthi control areas.