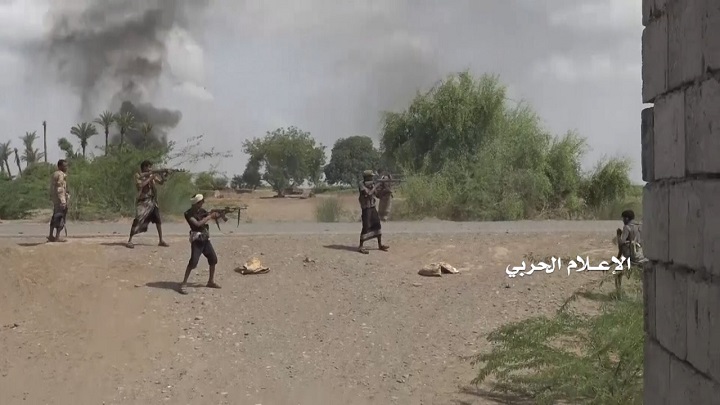 Military Media Reveals Footage of Coalition Losses in the West Coast of Yemen (Video)
Yamanyoon
On Saturday, the Yemeni military media revealed scenes during which the Yemeni army along with popular committees began offensive operations in the southern area of Kilo 16 and West region of Tuhita district, within the west coast.
The scenes showed footage of the confrontation of the Yemeni army and the popular committees of armored vehicles affiliated with the mercenaries who tried to advance towards the farms located in the west of Tuhita under aerial cover by Saudi-led warplanes by carrying out several air raids in support of their mercenaries.
The military media documented the destruction of armored UAE vehicles by the Yemeni army, the popular committees and the dead bodies of the mercenaries scattered in the area, in addition to gaining a number of weapons and ammunition.