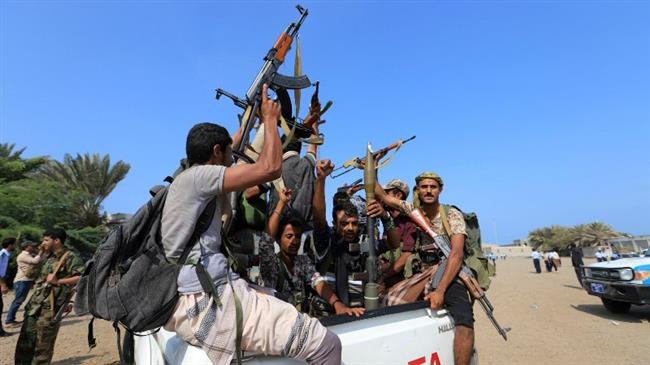 UNSC set to discuss new Yemen mission proposed by Guterres
Yamanyoon
The UN Security Council (UNSC) is set to discuss a proposal for a new observer mission to Yemen's lifeline port city of Hudaydah, which will be tasked with monitoring a ceasefire recently agreed by the warring parties and the pullout of rival forces from the flashpoint area.
Diplomats said the 15-member UN body would meet on later Wednesday to assess the proposal put forward by UN Secretary-General Antonio Guterres after Yemen's warring parties, namely Houthi Ansarullah movement and the country's former Saudi-backed government, agreed on a truce in the Houthi-held port in Sweden on December 13.
In a letter on Tuesday, Guterres asked the council to approve the deployment of up to 75 observers to the ports of Hudaydah, Saleef, and Ras Isa, backed by additional administrative and security staff, for six months to "monitor the compliance of the parties to the ceasefire."
Guterres said the larger monitoring mission would contribute to sustaining a "fragile political process" re-launched by UN Yemen envoy Martin Griffiths.
The proposed mission "would provide important support for the special envoy's efforts to facilitate an inclusive political process with the aim of reaching a negotiated settlement that will bring about a permanent end to the conflict in Yemen," said Guterres in his proposal.
Griffiths will also brief the council on Wednesday on his latest efforts aimed at shoring up the truce.
On Tuesday, Griffiths met with Yemen's former Saudi-backed government officials, including president Abed Rabbo Mansour Hadi and members of the ex-parliament in the Saudi capital, Riyadh, after holding talks with Houthi leaders in the capital Sana'a.
Saudi Arabia and the United Arab Emirates launched the Hudaydah offensive in June but have been facing strong resistance from Yemeni armed forces — led by the Houthis — as well as the city's residents.
The Saudi war has killed tens of thousands of Yemeni people and made the country the world's worst humanitarian disaster.
The imposed war initially consisted of an airstrike campaign but was later coupled with a naval blockade and the deployment of ground mercenaries to Yemen.
Source: Press TV