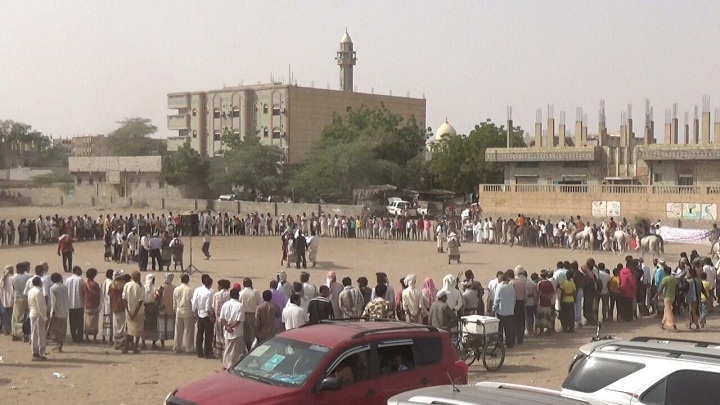 Tribes of Hodeidah Express Anger in a Protest Against Mercenaries Joining the Saudi Aggression for Money
Yamanyoon
Al-Zaraniq tribes within the district of Bait al-Faqeih went to the streets on Sunday in an angry protest condemning the Saudi aggression and siege.
The Zaraniq tribes expressed that their tribe is Innocence from the hypocrites of their tribesmen who have joined the coalition forces as mercenaries merely for money.
This statement issued to condemn all of the violations of the coalition and its mercenaries. The tribe called on the rest of the tribes to take the same attitude towards those in the line of aggression from the people of their regions.