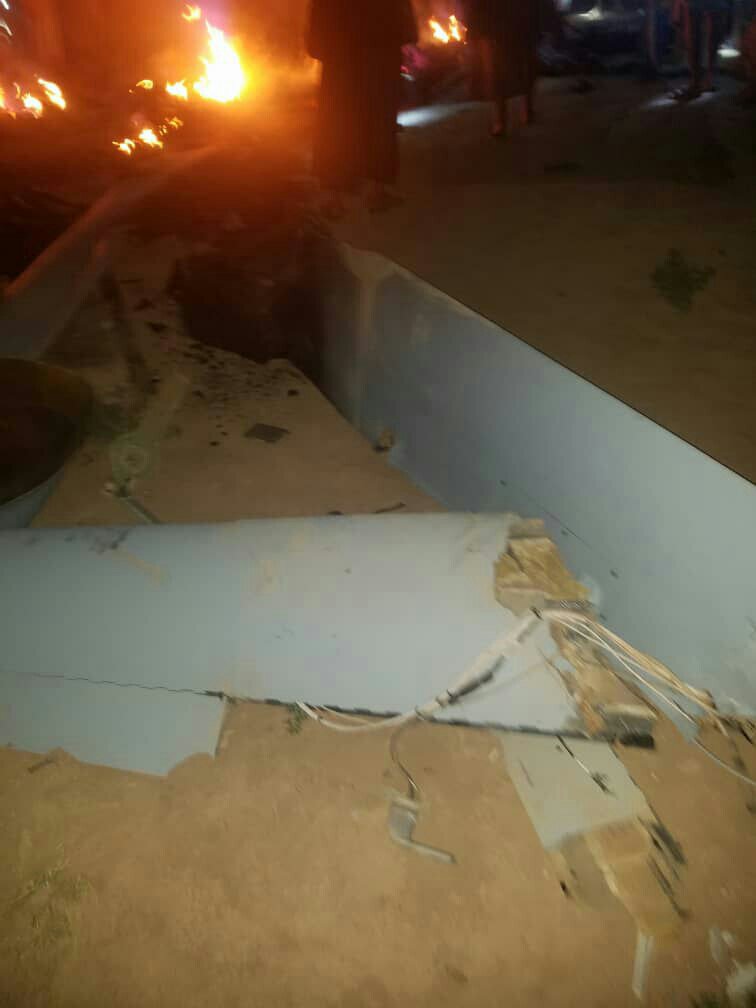 US "MQ1" Combat UAV Downed by Yemen's Air Defenses in Sanaa
Yamanyoon
The air defenses of the Yemeni army and the popular committees, on Friday evening, dropped a US manufactured drone affiliated with the Saudi-led aggression as it was hovering over the capital Sana'a.
A military source confirmed that the air defenses used a suitable weapon in targeting this modern hostile drone aircraft in the Hamdan area of Sanaa, which led to a direct hit and the shot down of it on the outskirts of the capital.
The source explained that the combat UAV, which is an American "MQ1" drone was carrying out espionage operations over the capital Sana'a.