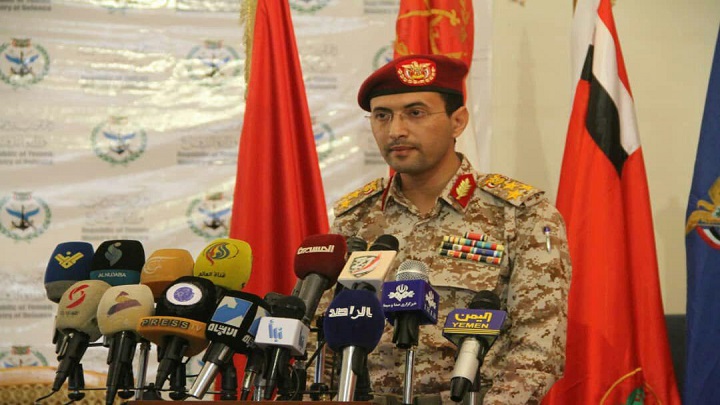 Ballistic Missile Targets Saudi-UAE Mercenaries in Hiran, near the Saudi Border
Yamanyoon
The spokesman of the armed forces, Brigadier Yahya Saree on Tuesday killed and wounded 60 invaders and mercenaries after the targeting of their gatherings at dawn yesterday in Hieran with a ballistic missile type Badr-P1.
Brigadier Saree said on his Facebook page that the invaders and mercenaries were preparing to launch a massive offensive and against the positions of the army and the popular committees, pointing out that the strike resulted in the panic and fear among them and caused great confusion among their ranks.
"There is no longer a safe place for the forces of the Saudi aggression and their mercenaries from this day. Our missiles will reach them wherever they were." Saree said on his Facebook page.
"The missile force of the army and the committees fired a ballistic missile "Badr-P1" on the mercenaries in the front of Hiran province of Hajjah this morning. Saree added.