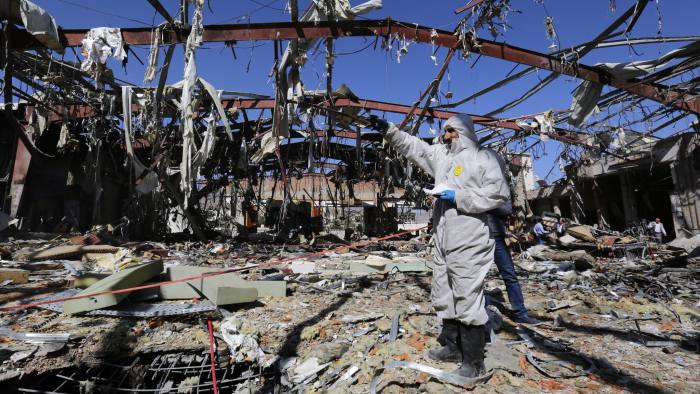 UN Experts Found British-Made Bomb Parts in Yemen: The Guardian
Yamanyoon
A UN panel of experts has uncovered fragments of British-made laser-guided missile systems at the site of an airstrike in Yemen in a blow seen as a human rights violation.
The raid in September 2016 came a month after the Secretary of State Boris Johnson said he was satisfied with allowing arms systems to be exported to Saudi Arabia.
According to the Guardian newspaper, which published the report on Monday, a guidance unit for a "high explosive" bomb named after a Brighton-based company, EDO MBM Technology Ltd, was found at the site in the Yemeni capital of Sana'a after four bombs were dropped on the site at 12:45 o'clock, September 13.
UN experts at the Senidar complex found the missile parts from the same British factory – eventually owned by US arms supplier L3 Harris – following a second airstrike nine days later, on a water pumping plant and pipes.
"Although Britain has authorized at least £ 4.7 billion in arms exports to Saudi Arabia involved in the Yemen war, UN documents show that British technology has been deployed in a conflict in which the Saudi-led coalition has been repeatedly accused of bombing civilians, the report said."
While the coalition says it has bombed weapons factories, the reports to the UN Security Council concluded that there is not enough evidence to prove this and that the factories hit are civilian service plants," the report added.