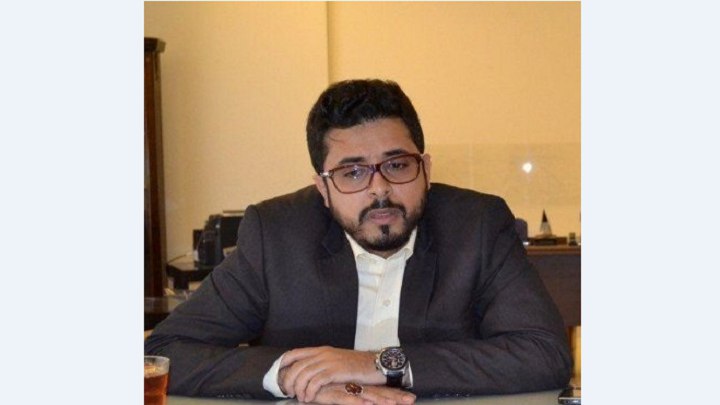 Al-Dailami: Yemeni People Revolted, In September 21st, Freeing The Country From Foreign Tutelage Forever
Yamanyoon
Newly appointed Yemeni Ambassador to the Islamic Republic of Iran, Ibrahim Al-Dailami, said on Monday evening that "the Yemeni People revolted in September, 21st to get rid of guardianship forever. 
" Al-Dailami responded to a post by Britain's Ambassador to Yemen in which he objected to recognizing the appointment of Al-Dailami as the new ambassador to Iran.
"Thank you for informing us that in addition to the Americans and the Saudis, you accredited Yemeni ambassadors before presenting their credentials to the countries they were appointed to," Al-Dailami said in a tweet on his Twitter account mocking Britain's ambassador, Michael Aron, statements.
"The British ambassador to Hadi's pro-US-Saudi aggression government has been afflicted by politico Alzheimer as a result of his long stay outside Yemen and has forgotten many diplomatic norms," he said.
This post originally ran on Almasirah English