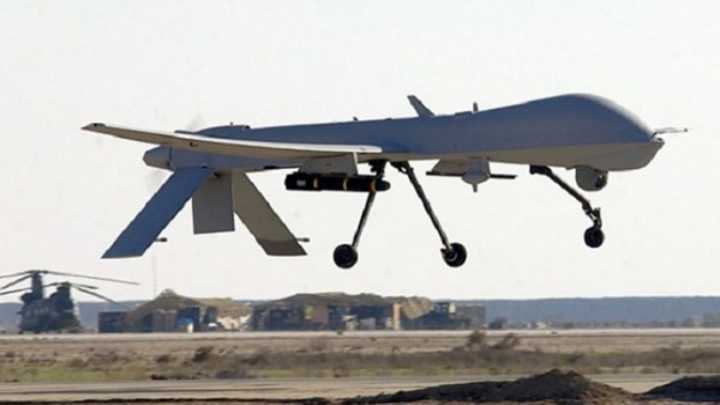 The US admits the downing of its MQ-9 drone south of Yemen's Sanaa
Yamanyoon
A US military plane, an MQ-9 drone, was shot down late on Tuesday over Yemen's Dhamar province southeast of the capital Sanaa, two US officials told Reuters on last Wednesday.
The spokesman of the armed forces Brigadier Yahya Saree has confirmed on Tuesday evening that the air defenses of the army and the People's Committees managed, with God's help, to shoot down a US MQ9 aircraft with a suitable missile in the atmosphere of Dhamar province.
Brigadier-General Saree said the missile that shot down the US plane was developed locally and will be unveiled soon at a news conference.
In addition, he went on warning the forces of aggression that they should think a thousand times over before deciding to enter Yemeni airspace, stressing that "our sky is no longer as oppressed as before and the coming days will mark great surprises."
"Thanks to God, we have the ability to neutralize a large number of hostile aircraft from entering Yemeni airspace," Saree said
It is worth noting that On June 6, Yemen's air defenses shot down a US aircraft of the same type on the West Coast front.
VIDEO