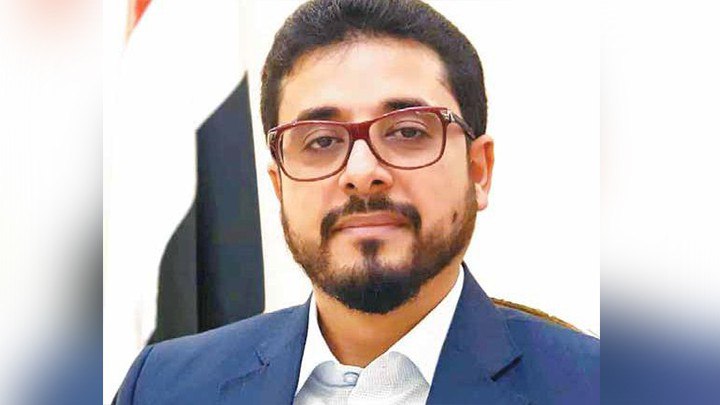 Al-Dailami: Coming Days Will Witness Flourishing in Foreign Relations
Yamanyoon
Yemeni Ambassador to Tehran, Ibrahim Mohammad Al-Dailami, affirmed that the coming days will witness a positive change in the foreign relations with the efforts exerted by Yemeni diplomacy. According to Al-Thawra newspaper, on Thursday, Al-Dailami pointed out that several countries want to restore their relations with Sana'a based on different calculations and variables.
He noted that from the first day, the Islamic Republic of Iran has been and will continue to be on the side of Yemen, its security, unity, stability, independence and its principled position against aggression and its tools. He pointed out that the decision to appoint an ambassador to the Islamic Republic is courageous and bold and naturally will raise the anger and fears of the forces.
Ambassador Al-Dailami stressed that the next stage will witness multiple repercussions for diplomatic re-representation with Tehran, represented in the appointment of a new ambassador of Tehran in Sana'a, and the restoration of previous agreements signed by our country and Iran during the past decades, which their implementation was stalled due to US-Saudi interventions.
He explained that the implementation and re-arrangement of those agreements will be in accordance with priorities, pointing out that 70 agreements signed and ready for implementation include agricultural, medical, educational, economic and service areas will be scheduled according to the circumstances and needs.
"Reactivating cultural exchange as well as promoting relief and development work not only through the government but also through popular organizations, associations and events in Iran," he said.
He revealed the desire of several countries to restore relations with Yemen and recognize the true legitimacy in Sana'a represented by the Supreme Political Council and the government of the Salvation.
He pointed out that these countries and parties proceed in their conviction of multiple calculations, and predicted that the near future will witness further growth and development of relations with several countries and organizations, especially after the failure, corruption and illegality presented by the government of Riyadh's hotels and their miserable and totally dependent on the forces of US-Saudi aggression.
On Britain's provocative remarks, Al-Dailami said Britain should change its ambassador to Yemen and appoint another person who knows the origins of decency and considerations among countries and governments if Britain is keen on ties with a strong and united Yemen as it claims.
Source- Al-Masirah English