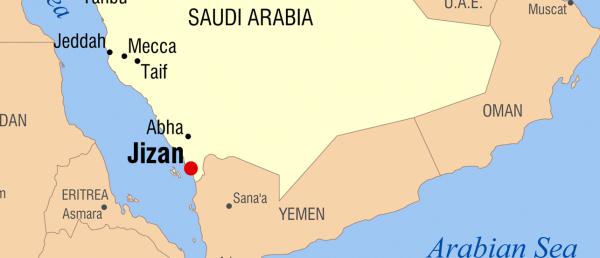 Yemeni Artillery Targets Saudi Kariss Site in Jizan
Jizan | November 2 | Yamanyoon
The artillery of the Yemeni army and popular committees targeted today Wednesday one of the Saudi military sites located in Jizan as a response to the continuous war crimes committed by the US-backed Saudi coalition.
The Yemeni artillery waged shells aiming at Kariss Saudi site in Jizan, achieving direct hits, military source confirms.
In the same context, a Saudi soldier has been killed earlier today in a Yemeni snipe operation at Al Qarn site, Jizan.