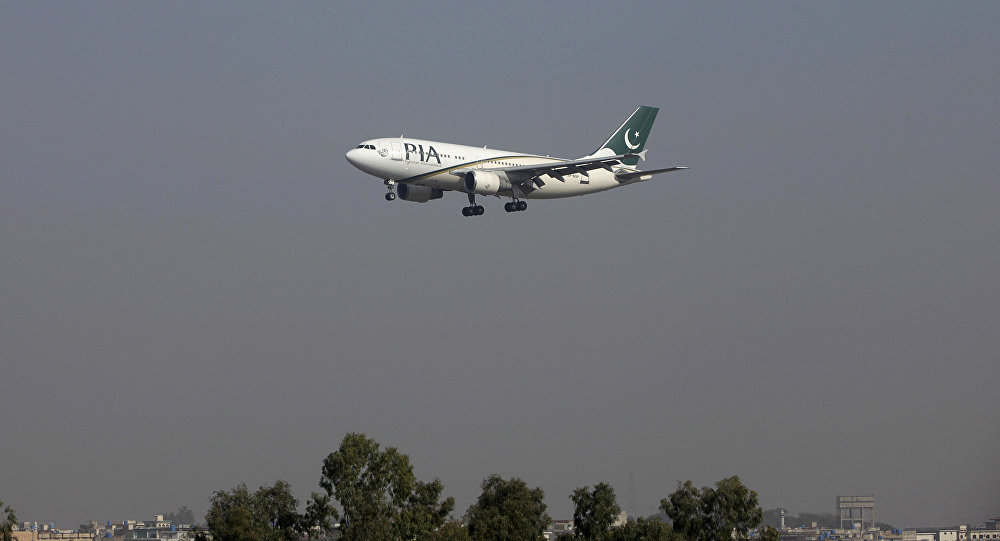 47-Passenger Pakistan Plane Goes Missing, Disappears From Radars
A Pakistani plane with 47 people on board has crashed in the country's north after going missing from radars.
Yesterday it was reported that a Pakistan International Airlines flight PK661 with 42 passengers and 5 crew members on board went missing en route from Chitral to Islamabad.
"We regret to inform that PIA's ATR-42 aircraft operating as PK-661, carrying around 40 persons lost its contact with control tower on its way from Chitral to Islamabad a short while ago. All resources are being mobilized to locate the aircraft. Media will be kept informed as situation develops," PIA spokesperson Danial Gilani said in a statement.
The flight PK661 had disappeared from the radars soon after its take off, a Pakistan International Airlines spokesperson said as quoted by AFP.
Pakistani army troops and helicopters are heading to the crash site, Tribune.pk reported citing military's media wing ISPR.
Source: Agencies