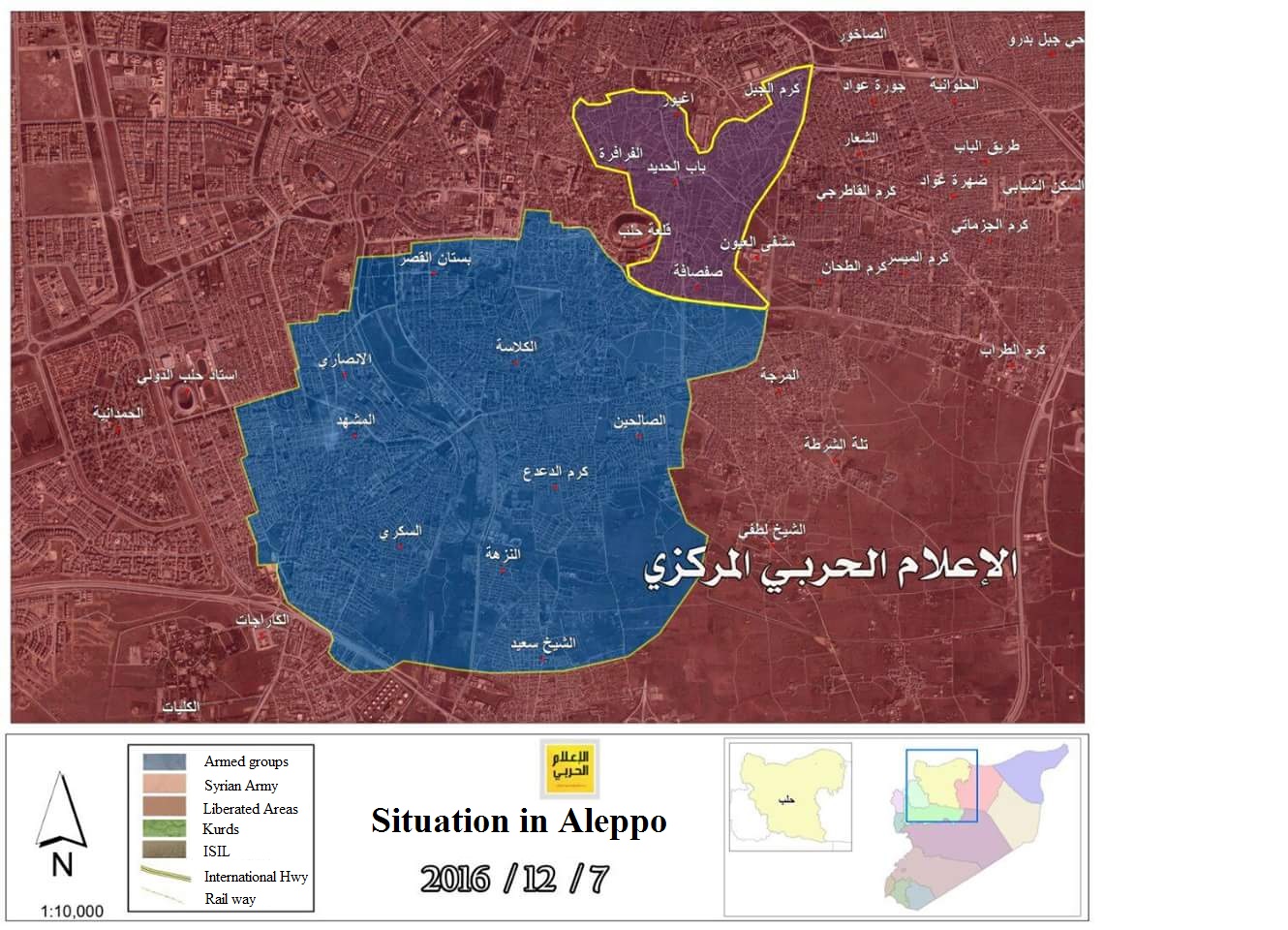 Syrian Army Regains 78% of Eastern Aleppo Neighborhoods – Map
Syrian army and allied forces managed on Wednesday to retake 78% of the neighborhoods of eastern Aleppo, as they recapture Aghyour, Bab Al-Hadeed, Al-Farafera and Al-Safsafa (Old Aleppo).
Hezbollah Media Center reported massive escape during Tuesday night by the armed groups toward southern Aleppo from the eastern part of the province, mainly  Kalasa, Bostan Al-Qaser, Al-Ansari, Al-Mash-had, Al-Sokkari and Al-Salehin along the way to Sheikh Saeed.
Earlier, sources told Al-Manar TV that armed groups have withdrawn from remaining districts in the north-east of Aleppo through a 700 m-width corridor located between the Citadel of Aleppo and the Eyes Hospital toward the southern part of the terrorist-held neighborhoods.
Source: Hezbollah Military Media Center