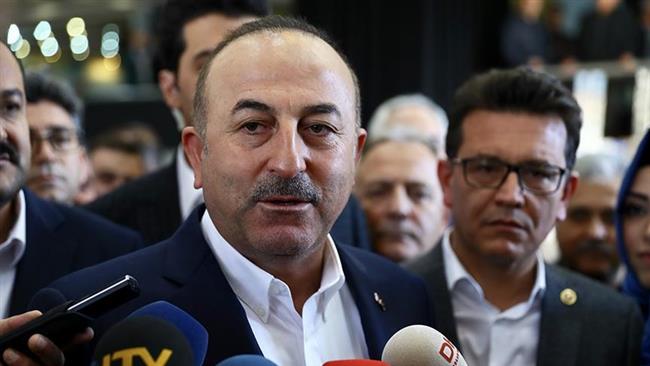 Turkey tells USA to leave Manbij immediately
Yamanyoon
M.A.
As Turkish and allied militant forces from the so-called Free Syrian Army (FSA) advance further upon Kurdish positions in northern Syria, Turkey has called upon the United States to vacate its military bases in the Syrian district of Manbij.
Speaking to reporters on Saturday, Turkish foreign minister Melet Cavusoglu said that Ankara is calling upon the US, its official ally in NATO, to cease any and all support to Syrian Kurdish forces and militias.
Cavusoglu's statement came mere hours after an official telephone talk between Turkey's Presidential Spokesman Ibrahim Kalin and US National Security Adviser Herbert Raymond McMaster about the ongoing Turkish invasion of Syrian soil.
 McMaster is reported to have promised during the talk that the US would no longer provide weapons to the YPG militias, while both agreed to increase coordination and clear up "misunderstandings" regarding Syria.
While both Turkey and the United States are in violation of international law by entering Syria with military forces without permission by Damascus or a UN mandate, both countries have vastly different interests in the country.
The United States has for years supplied weapons and training to Kurdish militias in northern Syria, causing concerns that they seek an eventual secession of Kurdish-occupied lands from Syria. Turkey on the other hand, having supported so-called moderate rebel groups such as the FSA since at least 2015, actively seeks to prevent the existence of a YPG-controlled area to its southern border, as it sees the Syrian Kurdish units as an affiliate of the banned Kurdistan Workers' Party, which is active within Turkey.